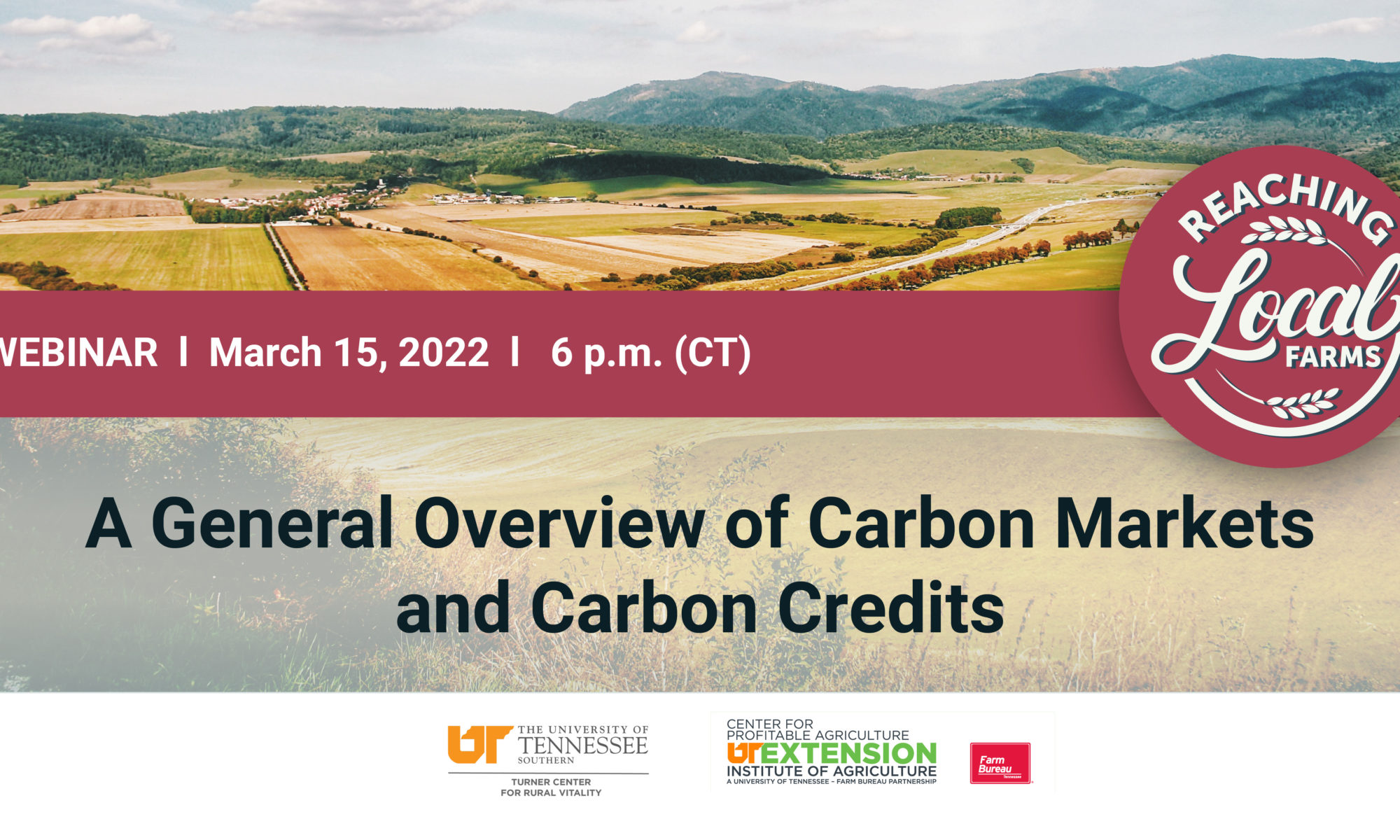 Confused by the concept of carbon markets and carbon credits? Aaron Smith, AREC associate professor and crop marketing specialist, traveled to UT Southern, the newest UT campus in Pulaski, Tennessee, to shed some light on the subject.
While carbon credits may provide an opportunity for agricultural producers and landowners to obtain an additional source of revenue, it's still a developing market, with numerous challenges and obstacles that need to be overcome in order to become viable long-term. Smith discussed the concepts of carbon markets and carbon credits, along with the considerable challenges to consider.
Currently, there are tremendous challenges with accurately measuring, verifying, registering, and permanently retiring carbon credits. Existing processes lack transparency and accuracy and have high transaction costs, substantially reducing the amount of payment available to producers or landowners. Since carbon contracts are voluntary—occurring between a carbon program provider and landowner or producer—there is also a lot of variation in carbon prices, measurement, accuracy, payment mechanism, and other terms and conditions in the contracts. Additionally, there is a limited amount of publicly available information for landowners and producers to compare contracts being offered by different carbon program providers.
In December, UT Southern and UT Extension teamed up to offer a series of four educational workshops for farmers and farm families in the southern middle Tennessee region, and Smith's presentation was part of this series. The workshops were offered through the Reaching Local Farms initiative developed between UT Southern's Turner Center and UT Extension's Center for Profitable Agriculture.