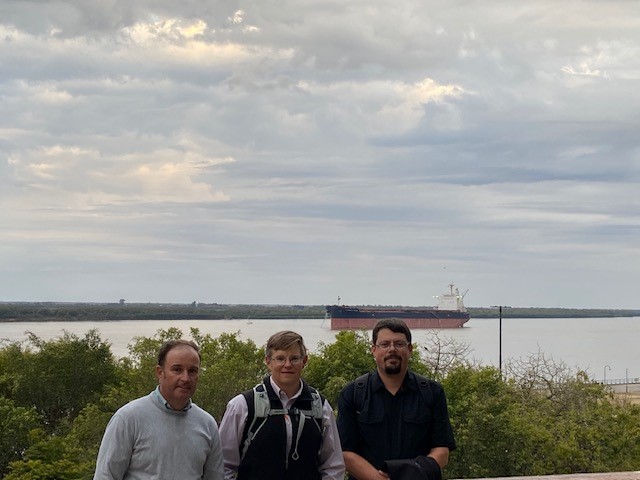 This summer, faculty from the department—Chris Boyer, Aaron Smith, and Jon Walton—developed AREC-centered study-abroad opportunities in Argentina for March 2023.
Additionally, the team identified collaborative opportunities for research and Extension programs. Due to commodity similarities, the conditions are right to establish connections with universities, Instituto Nacional de Tecnologia Agropecuaria (INTA), the Rosario Grain Exchange, Argentinian producers, and industry, with a long-term objective of facilitating opportunities for reciprocal travel and training for Extension/INTA personnel, and producers/brokers.
The team:
Met with the director for Agribusiness-Universidad Austral, one of the top agribusiness universities in Argentina.
Toured the Rosario Board of Trade.
Toured an international agribusiness port.
Met with the regional director for the Global Roundtable for Sustainable Beef.
Met with the president of the Argentine Feedlot Association.
Visited with agribusiness.
Visited crop, dairy, and beef farms.
Met with farmer associations.