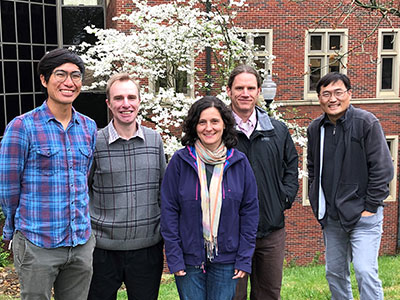 Congratulations to Seong-Hoon Cho and team for winning the 2022 Success in Multidisciplinary Research award. The award is given to a team of faculty members in more than one academic college who have succeeded in gaining major external resources and recognition for multidisciplinary research.
The team, which has been collaborating for eleven years, includes ecologists Paul Armsworth (team leader), Mona Papes, and Xingli Giam in Ecology and Evolutionary Biology and economists Charles Sims in Economics and the Baker Center and AREC professor Seong-Hoon Cho.
The team has been awarded more than $3 million in grants and generated 37 scientific papers. Their research focuses on conservation and environmental policy questions in the Appalachian region and beyond.