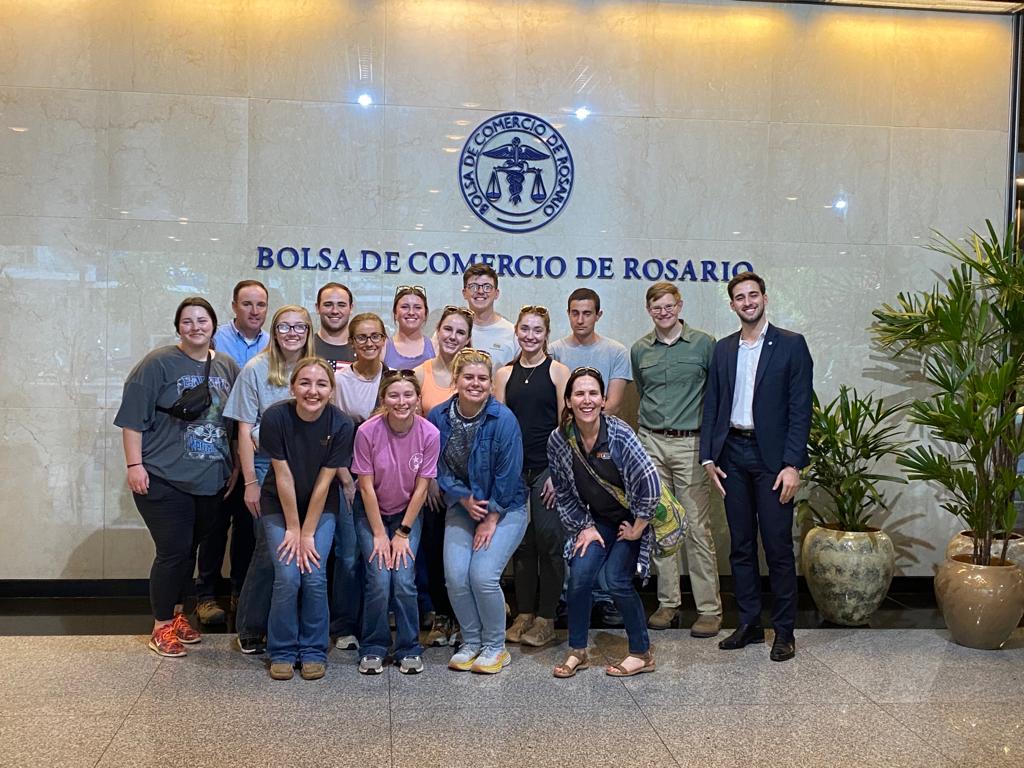 While Spring Break often means vacations and beach trips, a group of students from the UT Institute of Agriculture seized the opportunity to spend their break studying abroad in Argentina! Our study-abroad Vols learned more about the importance of beef, dairy, and row crops supply chains in Argentina.
The students hit the ground running, with strategic visits that included:
ACA port—Argentina's cooperatives association
Rosario stock exchange
Adecoagro—a 14,000-cow dairy
AACREA—Argentine Association of Regional Consortiums for Agricultural Experimentation
Buenos Aires Board of Trade
Livestock, dairy, corn, and soybean farms and processor
Bio4
Villa Maria Cheese and dairy cluster
AREC professor Chris Boyer accompanied our students to Argentina.
This study abroad will continue in Spring 2024. Students can learn more at UTIA's Smith Center for International Sustainable Agricultural.
Students visited Argentina's cooperatives association port and the Rosario stock exchange.
Students visited Argentine Association of Regional Consortiums for Agricultural Experimentation and the Buenos Aires Board of Trade
Students visited a dairy in Argentina