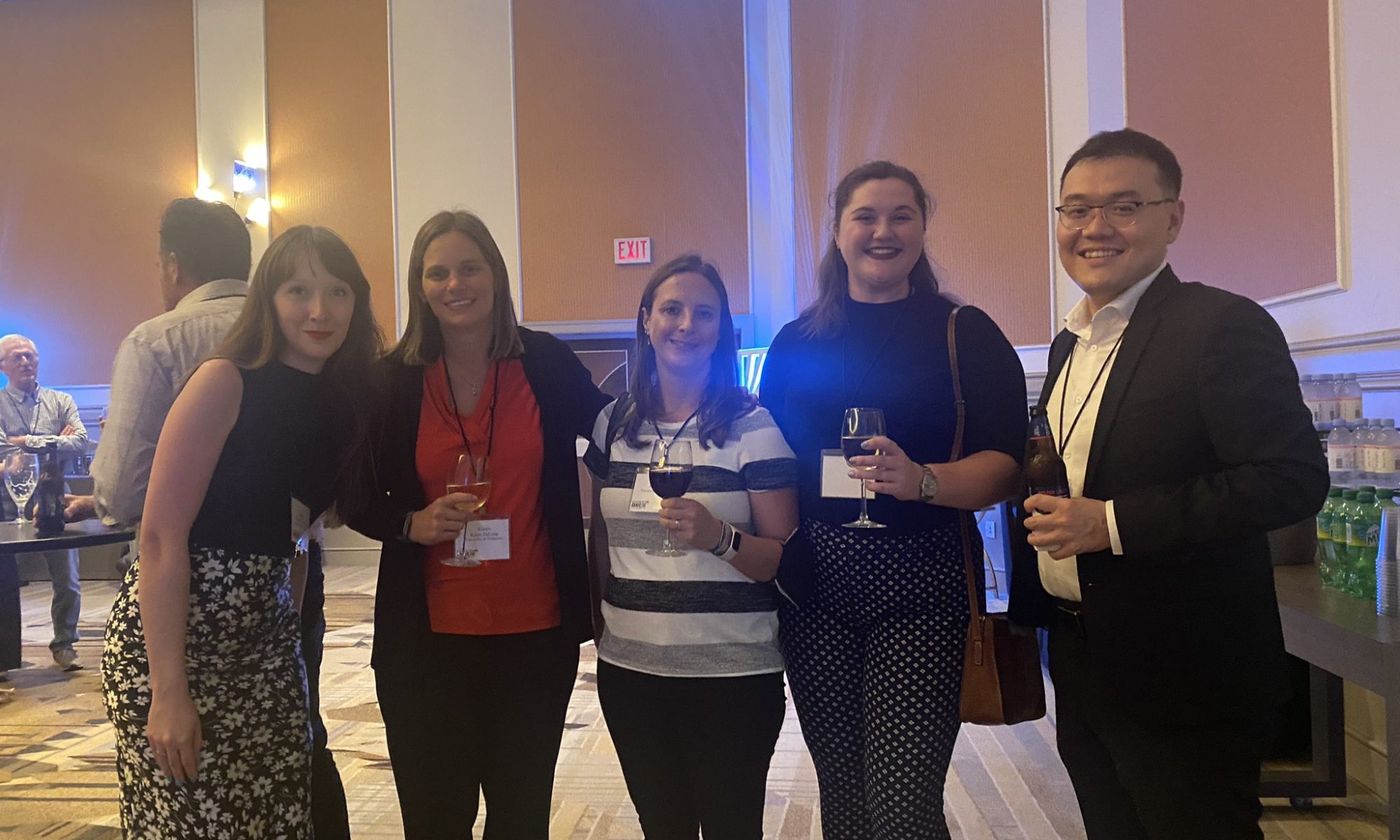 The department's alumni and faculty represented us well at this year's Agricultural and Applied Economics Association's annual meeting, held in Anaheim, California.
Graduate student Billie Ray presented research on best-if-used-by dates and food waste at the annual meeting.

Professor Margarita Velandia presented research on farmers' willingness to sell produce through fresh stop markets at AAEA's annual meeting.

Alicia Rihn, AREC assistant professor, presented research about consumer preferences for wine and quality assurance program source.